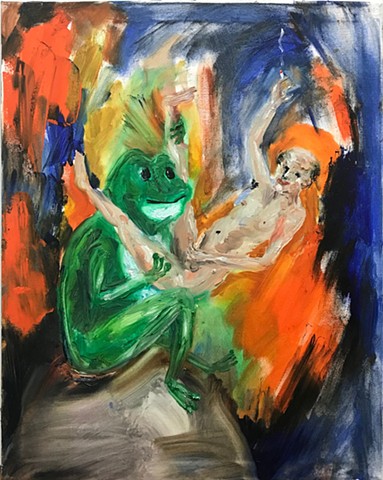 KEITH BOADWEE
Born: Meridian, Mississippi, 1961
Lives/Works: Emeryville, California
Education:
B.A., U.C.L.A., 1989
I am represented by The Pit, Los Angeles. You are more likely to find recent works on their websites.
Upcoming shows:
Keith Boadwee and CLUB PAINT at SMALLVILE, Neuchatel, Switzerland
opens June 7, 2019. There will be a book to accompany this exhibition made in collaboration with Oskar Weiss and Hacienda Press.
Solo show at THE PIT, Los Angeles, January 2020
Atelier 34Zero will be publishing a book that documents my 2017 exhibition there. The book will appear sometime in 2019.
Review of my New York, Fall 2015, show here:
hyperallergic.com/247028/playing-with-p?
A nice Brandon Brown piece on Keith Boadwee & Club Paint here:
ww2.kqed.org/arts/2015/11/03/bay-area-p?
Images of my New York show at SHOOT THE LOBSTER, HERE: www.shootthelobster.com/exhibitions/pop?
Here is a link to a review of my Hacienda, Zurich exhibition, June, 2014.
There is a book available from Hacienda Press.
blog.tagesanzeiger.ch/privateview/index?
www.artpractical.com/review/more_painti?
www.huffingtonpost.com/jeffrey-augustin?
artforum.com/picks/id=27927&view=pr?
www.beigeuk.com/magazine/3dissue/winter?
www.ultrapdx.com/zero/2011/03/29/a-smok?
www.portlandart.net/archives/2011/04/no?
You can download a PDF file of my complete CV by clicking on RESUME at the upper left hand side of this page.